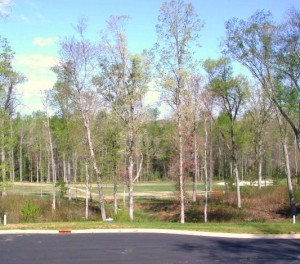 Pittsboro sits to the west of the Raleigh Metro area, and has unique shops and various restaurants in an historic downtown area. Near Jordan Lake and the Haw River – many people in Pittsboro enjoy outdoor recreation near water.
There are large "box" retailers in Pittsboro including Home Depot and Wallmart. Additionally, some of the shops most "favored" are local. These include the French Connections that sell a variety of antiques and imports from France. Many people also enjoy smaller gift shops Vespertine and Urbane Sampler.
SEARCH FOR HOMES IN PITTSBORO NC
While the recession has affected Pittsboro home values, the impact on low and moderately priced homes has been less than in other parts of the country. The vibrant arts community, picturesque rural landscape, relatively low property taxes and other factors have kept real estate values from falling too much through the recession in low- to moderately priced homes. However, prices for high-end homes have fallen more significantly.
Well-planned communities such as Chapel Ridge, Fearrington Village and Briar Chapel are seeing a good pace of home sales.  If you are looking for a new home in Pittsboro, please contact the George Wilson Team!  We have several new and existing homes in Pittsboro available!