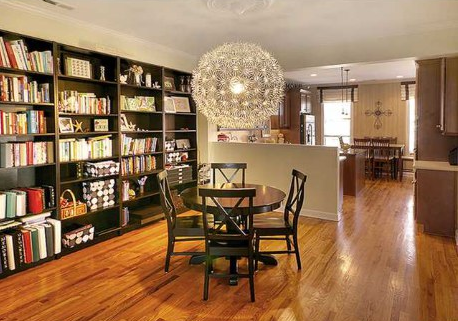 Cary Park Neighborhood is a very popular subdivision in Cary, North Carolina where there are a combination of condominiums, townhomes and single family homes.
Homes in Cary Park Neighborhood range in price from the mid $140's for a two bedroom condo to the mid $180's for a three bedroom townhome and single family homes start in the mid $300's.
Average sale price for a home in Cary Park for the last period of 2012 was $335,000, townhomes sold for $155,000 and a five bedroom single family home sold for $748,000. Days on market was a healthy 65 days on average with one home selling in as little as 8 days.
SEE SOME OF THE LISTINGS WE HAVE IN CARY PARK!
Cary Park Neighborhood surrounds a 28 acre lake that has a paved walking trail, and there are miles of sidewalks in the neighborhood, the community pool is the Cary Park Swim Club, home of the Sea Dragons swim team. The clubhouse features a large screen TV, pool table, WiFi and is available for private events.
Across Green Level Church Road is the Cary Park Town Center a retail center with numerous stores, supermarket, pharmacy. Cary Park is now minutes from the latest section of the new I 540  Outer Loop which allows easier access to Research Triangle Park, home to over 170 global companies like GlaxoSmithKline, IBM, Fidelity Investments, Bayer.
Cary NC is an award winning town that is frequently mentioned as one of the best places to live in America, it grew rapidly after  RTP was built and is now home to about 150,000 people. Cary is known as one of the safest cities in the Southeast. Cary is famous for its neat and well kept neighborhoods as well as the commercial and retail parks that often have beautiful landscaping incorporated to maintain the look of the street. Cary has everything covered when it comes to shopping with many centers like the Cary Towne Center, Crossroads Plaza,Waverly Place Shopping Center and multiple dining out opportunities with great restaurants like the upscale Herons at The Umstead Hotel to La Farm Bakery an institution in Cary.
We think Cary Park Neighborhood is one of the best neighborhoods in Cary.  It's located in a part of the country where the weather makes it easy to get outside and be active year round whether it is the many public and private golf courses close by to the boating and fishing opportunities provided by nearby Jordan Lake State Park. Cary Park is centrally located in North Carolina about thirty minutes from Downtown Raleigh, the state capital and is about a 2.5 hour drive to the beautiful Carolina Coast. Heading west to the magnificent Blue Ridge Mountains will take about four hours.
If you are looking for a new home that you can call your own in Cary – consider Cary Park Neighborhood and their great homes!  Call Raleigh Cary Realty to view of these great homes today!