If you are considering the sale of your house in Cary, NC in the 27513 Zip code – then you will probably be interested in the Real Estate Market Trends Report for that area.
Market Inventory Trends tell us weather the Buyer has the most negotiating power in a transaction – or the Seller might have the upper hand. Wondering why? Because if there are only 3 homes (for instance) in a desirable part of Cary for sale between $200,000 and $225,000… the Sellers will likely get what they are asking for / price wise.
If there are 28 houses in that same area of Cary, in that price range – well, the Buyer can pretty well "low ball" an offer, and expect some degree of success.

As of February 2013, here's what the statistics tell us about the 27513 Zip code portion of Cary:
The number of active listings in Cary increased by 2.5% from the previous month.
The median number of days active properties have been listed is 78. This is significantly shorter than the national average.
The number of sales in December dropped by 84.1% from the previous month.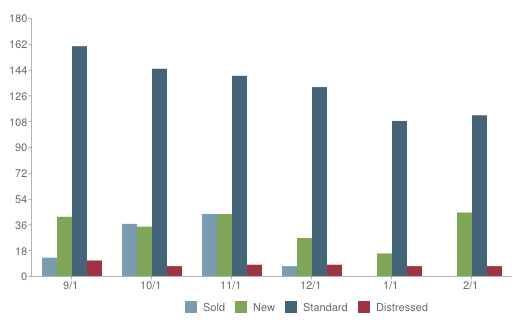 If you are considering a home purchase in Raleigh, Cary, Apex (or anywhere in the Triangle Area) we encourage you to work with a professional home buying team!  Call Raleigh Cary Realty, our agents will answer all of your Questions about how to get a DEAL on a home in Raleigh!
Communities in this area include: