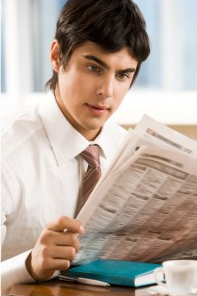 We talk to many First Time Home Buyers who are READY to get a new house, but just don't know where to start.  Especially as we begin 2013, and we're seeing more and more of a shift toward a sellers' market in Raleigh.  Some communities are extremely strong for sellers, others not-so-much but, many are neutral.
Buyers are seriously shopping for those homes for sale this month as we are coming upon the typically hotter markets of the Spring in Raleigh Cary Home Sales.  For many of the First Time Homebuyers we talk to – CASH is a common "barrier" keeping them from buying a home.

GREAT NEWS FOR FIRST TIME HOMEBUYERS IN RALEIGH
NC has one of the VERY BEST First Time Home Buyer Programs in the Country.  There are a few requirements, but for the most part, it's pretty easy to find a home that qualifies, and the underwriting guidelines for the program are pretty sweet too!  
First off, the program is NOT just for First Time Homebuyers. If you are a buyer who has not owned a principal residence during the last three years (so you rented  out your previous home instead of selling it?), then you ALSO qualify for the program!
 The house must be located in North Carolina and you must occupy it within 60 days of closing.
 Your annual household income can not exceed the allowed limits.  They do vary by county, but for MOST of North Carolina (read not the Metro areas like Raleigh, Harnet County or Franklin County) the income limit with 1 to 2 people in your household is $57,500 and for 3+ people in the household it's $66,600.
The sales price can not exceed the maximum limit set –  which is currently at a price of $225,000
You must be able to prove legal residency. This is an important piece of the puzzle.  NC will allow first time homebuyers (and those who have not owned a primary residence during the last 3 years) to buy a house even if you are a non-citizen, but you have lawful permanent residency in the United States . Non-citizens who cannot demonstrate legal residency are not eligible for this NC First time Homebuyer program ;(
Borrowers will need to have 2 of the three credit scores at or above 600 to qualify.  Higher scores ARE required for other programs, including the down payment assistance (DAP $8000 for your downpayment!).  Remember, another great part of this program is that it has a TAX CREDIT that is in ADDITION to what you would normally be able to write off in mortgage interest deduction!
Different types of houses that qualify for the NC First Time Homebuyer NCHFA loan are:
New and previously owned detached homes
Townhouses and Planned Unit Developments
Condominiums
Manufactured homes also qualify for this program, however, they are VERY VERY difficult to get financing for trailers in NC.  We suggest that folks who are interested in buying a Manufactured or Modular home seek out this program through BB&T or Wells Fargo.
CAUTION First Time Home Buyers!
Many home buyers think that a 'pre-qualification' letter is good enough.  We utilize lenders for our clients who take them through the approval process to the point that there is little to no chance that the loan amount is incorrect or won't make it's way to the Closing table.
In order to compete in this market, you MUST obtain a pre-approval from a lender.  Your Offer to purchase your dream home will carry far more weight with a pre-approval letter than a pre-qualification letter any day of the week!  Contact us if you would like a list of lenders who can get you seamlessly through the process.
Call Raleigh Cary Realty!  We'd love to help you with your first Dream Home 919 439 0965!