Scottish Hills Neighborhood Cary NC is one of the town's best kept secrets. It is in a prime location in the middle of Cary bordered by Cary Parkway and Old Apex Road and Maynard Road. The homes in Scottish Hills were mostly built in the Seventies, so the lots are bigger and the trees and landscaping is mature and it makes a big difference. There are a mixture of split level homes, Cape Cod style homes, ranch and two story homes in the neighborhood.
Some of the homes on the market, and recently sold were completely renovated with hardwood floors, new windows, new kitchens etc. Some are sold with little or no updating, the attraction being the location as homes in Scottish Hills do not stay on the market for long.
SEARCH FOR HOMES IN RALEIGH, NC!
If a home with a bit of character and age that you can design to suit your family and lifestyle is what you might be looking for or you like a neighborhood with shade trees and not a cookie cutter neighborhood where all the homes look the same then it's worth looking at homes for sale in Scottish Hills Neighborhood Cary NC.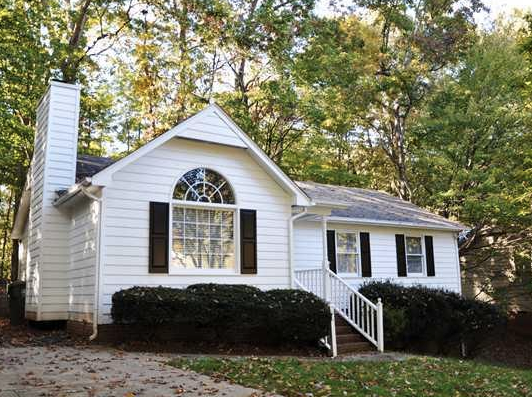 The homes that have sold in 2012 ranged in price from $151,000 to $257,000, average home sold was $202,000. Home sizes ranged from 1700 square feet to 2760 square feet and the price per square foot ranged from $66 which was a foreclosure to $153 a square foot. The average sale price to list price was 98% which shows a healthy demand with sellers almost getting full price for their homes in Scottish Hills. Homes in the neighborhood have sold in as little as 3 days!
Apart from the central location there are other amenities nearby, the Annie L Jones Park, a Cary Town park which has six lighted tennis courts, a lighted softball/baseball field, playground, picnic tables and has parking for the Annie Jones Greenway. The Greenway is a little over a mile of trails that wind around the neighborhood. Cary has many great parks and trails like the Hemlock Bluffs Nature Preserve or the Koko Both Amphitheater which hosts major musical acts like The Black Eyed Peas, Alison Krauss and has the NC Symphony Summerfest concerts where they perform on warm summer evenings, picnic and blankets recommended.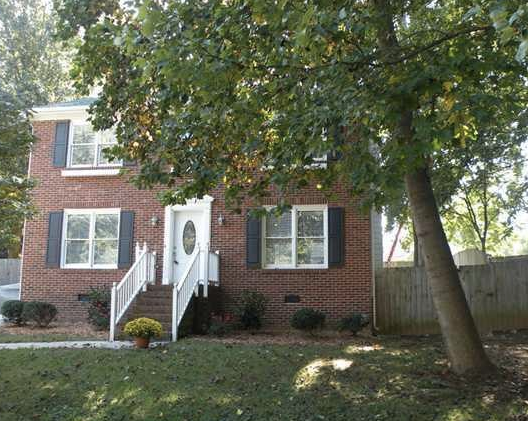 The Scottish Hills Recreational Club is a private club which accepts members from not just the neighborhood and has a 6000 sq ft pool, diving boards, slides and a baby pool. They offer swim, tennis and archery lessons. There are plenty of both private and public golf courses in Cary and the surrounding area.
The Town of Cary has no shortage of shopping centers and supermarkets and Scottish Hills subdivision is close to some of the best .Whole Foods, Trader Joes, Harris Teeter are all close by. Cary Towne Center, Crossroads Plaza, and many more have all the national retailers along with local merchants. The restaurants in Cary and Raleigh are likewise a mix of great local and ethnic places and the national chains, for  Philly Cheesesteaks try Anvil's at 2893 Jones Franklin Road or for Sushi there is Sushi -Thai at 106 Kilmayne Dr.
If you are looking for a new home, or a townhouse in one of Cary's Best Neighborhoods – consider Scottish Hills Neighborhood Cary NC!  Call Raleigh Cary Realty to view of these great homes today!