The Raleigh Metro Real Estate market continues to be strong and with low inventory, shortened days on the market, and lots of buyers multiple offer situations happen every day.  Of course, the Real Estate market is local – so you might find that the best neighborhood in Raleigh is already moving to a multiple offer situation – and the best neighborhood in Holly Springs (for example) is completely different…
As a buyer it can be frustrating when your offer isn't the one the Seller accepts.  Not having an offer to purchase a home in Raleigh "selected" can even be downright discouraging… especially when it happens more than once.
Price is and will remain the biggest factor but, when a seller is looking at multiple offers the small details pack a powerful punch.
Multiple Offers – What We Will Discuss When Writing A Contract in Cary
1. Price – if you know there are multiple offers don't lowball, other buyers are going to put their best offer on the table.  When the seller sits down with their agent the first thing they'll look at is price. We will talk about putting an escalation clause in your contract that could make your offer "exceed another offer by X amount up to up to X sale price."  I've seen this work in Raleigh and Cary recently.
2. Pre-Approval – I work with Loan officers in Cary and Raleigh that understand that they need to be available to take the listing agents call to verify financing. I call all of the lenders listed on pre-approvals to have a brief conversation with them about the potential buyers financing. If they don't answer or return my call my seller will know.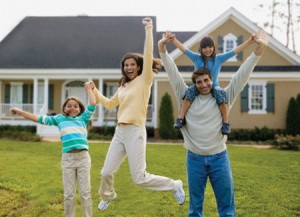 3. Contingencies – shorten or eliminate as many contingencies as possible. A 15 day home inspection contingency vs. a 5 day home inspection contingency can make a big difference when a seller is comparing offers.
4. Termite Inspection - if your type of loan allows it, I might suggest that you pay for your own termite inspection. (Most Government loans do not require them).  The Termite Inspection is typically a seller paid item and not an expensive one at that but, when looking at offers every detail counts.
5. Home Warranty – if the seller isn't offering one up front, but you'd like to have one put in the contract, it will be a buyer paid item. Again not a big ticket item (about $350) but, the small things add up. Combine that with a buyer paid termite inspection and that's a difference of $400 in the seller's eyes.
In the grand scheme of things these are minor items. If you could pay an extra $400 to be the chosen offer, would you? Most buyers answer yes without hesitation.
These are only a couple of items we can do to make your offer stand out. Please note that doing all of these things does not guarantee you will be the chosen offer but, it does give you the best chance at be selected.
If you are considering a home purchase in Raleigh, Cary, Apex (or anywhere in the Triangle Area) we encourage you to work with a professional home buying team! We know what Insurance agents are going to really listen to you, and help create a policy that covers you from disasters – and one that works within your budget.  Your home is an Investment, and as such, you will want to Insure it properly!  Call Raleigh Cary Realty, our agents will answer all of your Homebuying Questions!